The Bournemouth Symphony Chorus is a registered charity. Charity Number: 1040282
Click Here to Subscribe to our newsletter "BSC Grapevine"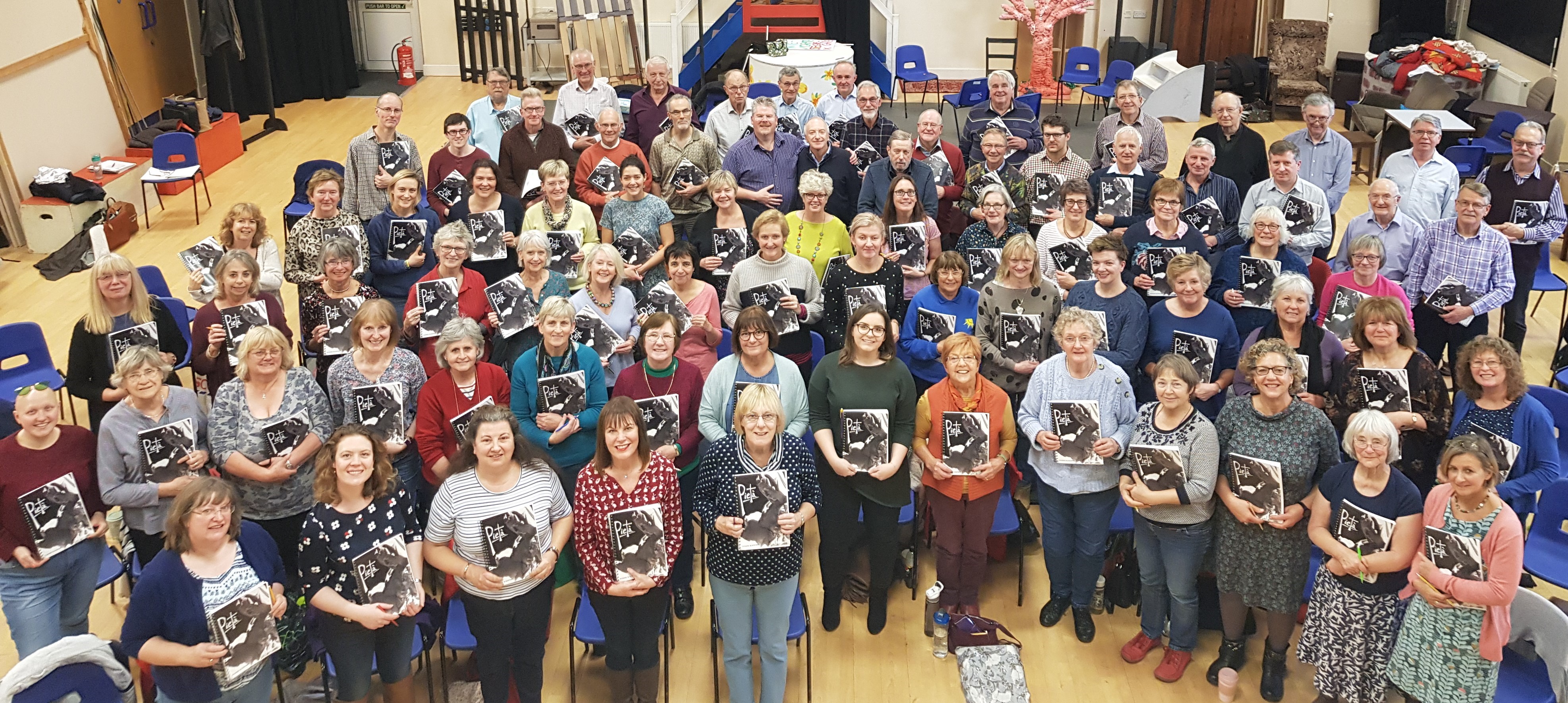 The Bournemouth Symphony Chorus was founded as the Bournemouth Municipal Choir in 1911 by Sir Dan Godfrey to sing with his Bournemouth Municipal Orchestra which he had started in 1893. For many years, the Choir sang almost exclusively in Bournemouth, but in 1979, it became the Bournemouth Symphony Chorus, working under the aegis of the Bournemouth Symphony Orchestra. From then on, a considerable expansion in the Chorus's activities took place, with regular performances in other towns visited by the BSO, including several appearances in the major concert halls of London. It is now heard regularly on radio and television.
The Bournemouth Symphony Chorus has a membership of around 150 singers, and gives the majority of its concerts with the Bournemouth Symphony Orchestra. However, it has also performed regularly with other orchestras, and gives regular concerts independently, either a capella, with organ or small ensembles. Conductors with whom it has appeared in recent years include Marin Alsop, Paul Daniel, Andrew Litton, Tamas Vasary, Richard Hickox, Wayne Marshall, Kees Bakels, David Hill, Bramwell Tovey, Ed Gardiner, Nicholas McGegan and Kirill Karabits.
An important feature of the Chorus's activities is a continuing programme of foreign tours, which have taken the Chorus to Berne, Florida, Italy, Israel, Ghent (Flanders Festival), Paris, Prague, Brno, Vienna, Germany, Chicago and Mumbai.
The Bournemouth Symphony Chorus has built up a large catalogue of major recordings, which have taken its name around the world. Awards include a Grammy in the USA for Walton's Belshazzar's Feast under Andrew Litton, a Gramophone magazine award for Delius's Sea Drift, Songs of Farewell and Songs of Sunset, Classic FM CD of the month for Orff's Carmina Burana under Marin Alsop, and Gramophone Editor's Choice of the Month for Bernstein's Chichester Psalms. Other recordings include works by Finzi, Elgar, Vaughan Williams, Adams and McNeff.
The Chorus built a special relationship with two British composers. They performed David Fanshawe's famous African Sanctus many times, filming it for BBC-TV and making the definitive recording at the composer's request. They also gave the British premiere of his Pacific Song in Worcester Cathedral. The Chorus has also worked extensively with Richard Blackford, recording and performing first his Mirror of Perfection, also the subject of a television film; and commissioned three major choral works. The first of these was Voice of Exile, commissioned for the Chorus's 90th birthday in 2001, premiered in Poole and at the Royal Festival Hall, London; and the second, Not in Our Time, commissioned for the Chorus's centenary in 2011, premiered at the Cheltenham Festival and in Poole, and also performed in May 2012 in Chicago, and in November 2013 in Bremen, Germany. The third commission is Richard Blackford's Pietà, first performed in Poole in June 2019.
The Chorus actively promotes singing with young people, and established and manages the Bournemouth Symphony Youth Chorus. It has also participated in concerts with youth orchestras, performing major works such as the Berlioz Grande Messe des Morts and Orff's Camina Burana.
Recent Chorus-Masters have included Neville Creed and Greg Beardsall.
Gavin Carr was appointed as Chorus Master in 2009 and in 2017 became the Chorus Director of the Bournemouth Symphony Chorus.
Revised September 2017